Edit Property Website
Here, you are able to make edits to your property websites and format it to your choosing.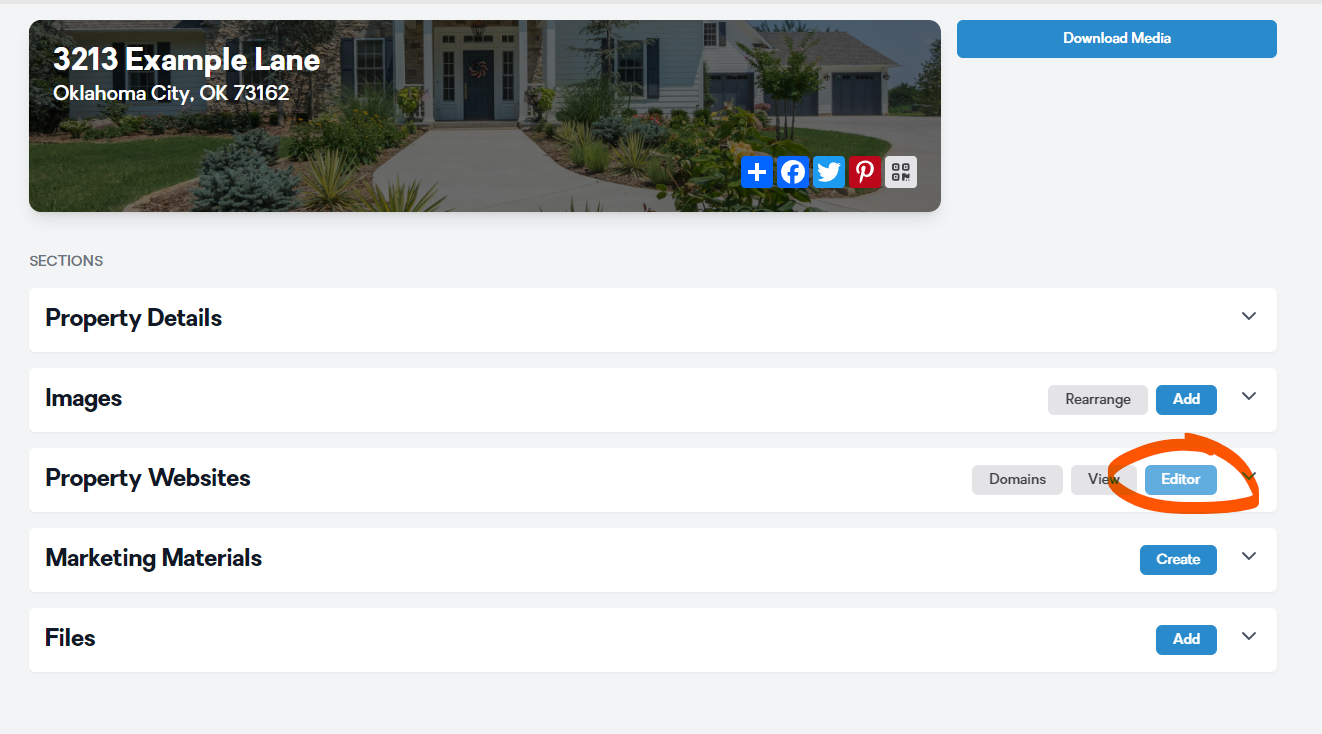 Under the Settings tab, you can change the theme, font, colors, and SEO settings for your website. We have pre-set themes available to easily change the layout or you can create your own theme.
Under the Sections tab, you have the ability to access settings for each section of content on your website. Click on the section you would like to edit and an options bar will populate. To reorder sections as they appear on your website, click and drag them in the sidebar using the icon to the left of the section name.
On the right side of the screen, you have a live view of how your website will appear to viewers. Toggle between Branded and Unbranded versions using the option bar and switch between mobile and desktop view to see how your site will look on different platforms.
Once you have finished designing your property site, simply press View site to preview how your changes will look to visitors and if everything looks good, click Save & Exit and you're ready to go!