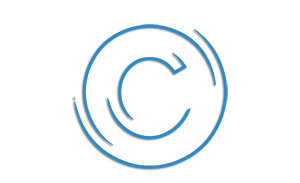 Photo Rights and Usage:

FocalPoint LLC is the intellectual and creative property owner, and owns the copyright to all images and video produced.  All photos or video produced for the client may be used by that client for all marketing associated with the current sale of the property in accordance with local MLS rules. Please note that images and/or video provided are granted use onlyto the listing agent and NOT to any third party. As this work is intended by FocalPoint LLC for the client as signed below, any usage of the photos and/or video by a third party, including but not limited to other architects, builders, stagers, designers, sellers, agents, or for use in any print or internet publication except for the direct marketing of the subject property is prohibited unless approved in writing by FocalPoint LLC. All media produced by FocalPoint LLC is protected by Federal Copyright Law and may not be reproduced in any manner without explicit written permission.  This includes any editing that detracts from or alters the originally delivered content, or watermarking that claims credit for works.  The client will have limited use of the resulting media which may be used as described.  The client must obtain written permission from and compensate FocalPoint LLC prior to the client, or its representatives publishing/selling the media for profit.  This includes but is not limited to any photos or video used as cover shots for real estate and/or any marketing publications both printed and online, or other forms of marketing not directly associated with the listed property must also include a credit to the photographer (FocalPoint LLC).
Permission for use of photos outside of the scope of intended use can be obtained for a fee and/or in writing from FocalPoint LLC at request.
Please contact FocalPoint LLC to obtain a release of copyright agreement.
United States Copyright Law (Photographs)
Ownership of a "copy" of a photograph – the tangible embodiment of the "work" – is distinct from the "work" itself – the intangible intellectual property. The owner of the "work" is generally the photographer or, in certain situations, the employer of the photographer. Even if a person hires a photographer to take pictures of a wedding, for example, the photographer will own the copyright in the photographs unless the copyright in the photographs is transferred, in writing and signed by the copyright owner, to another person. The subject of the photograph generally has nothing to do with the ownership of the copyright in the photograph. If the photographer is no longer living, the rights in the photograph are determined by the photographer's will or passed as personal property by the applicable laws of intestate succession.