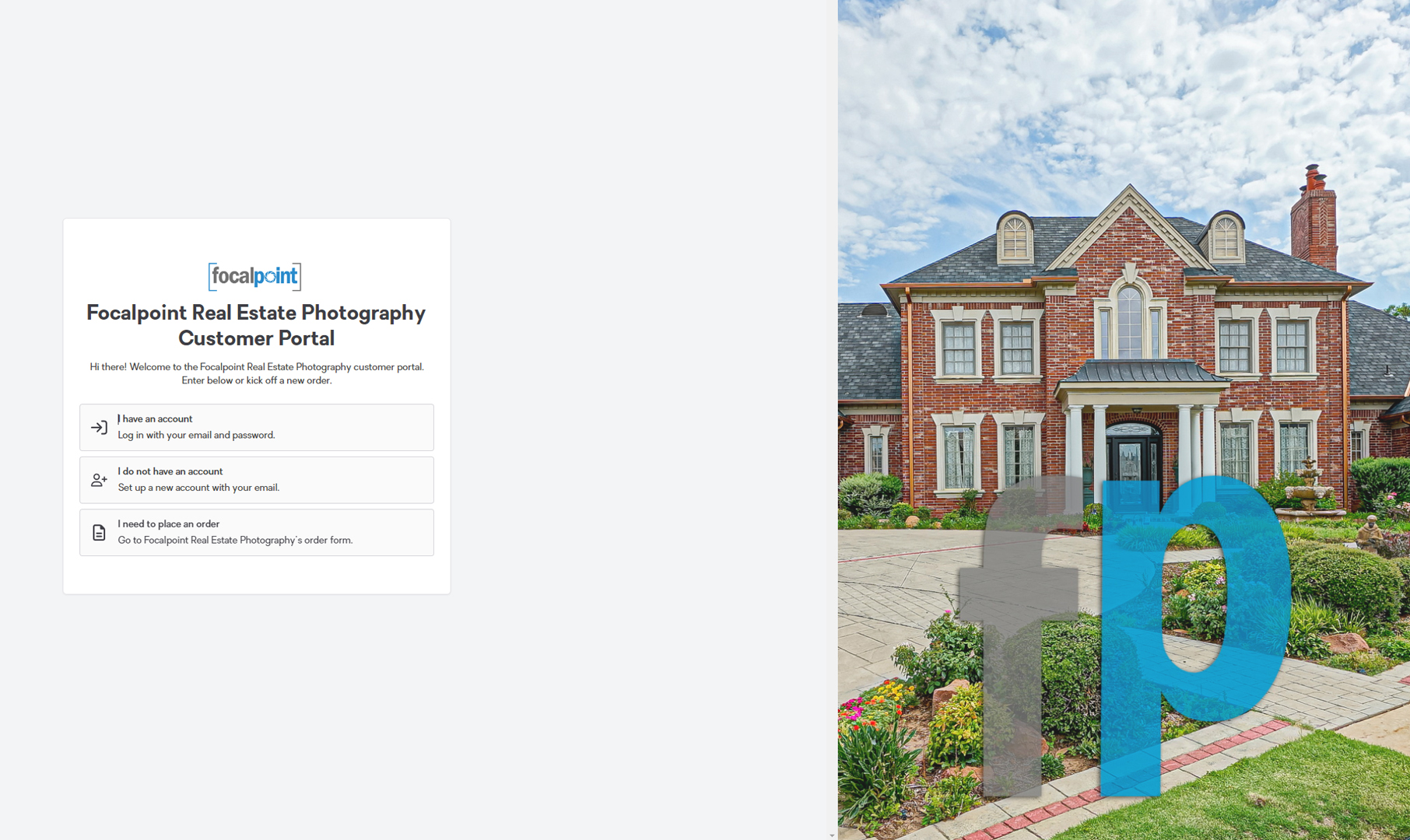 Client Portal Overview
The Client Portal provides a simple interface with powerful tools. Learn everything you need to know to get started here!
The LISTINGS section is where you can review all of the listings that focalpoint has historically shared with you, the most recent being the first property card. Click on any listing card to view the contents inside and/or download the listing media.
The ORDERS section is where you can review all of the order history. Click into any order to view details, complete payments, download invoices, and review or update appointment information.
Have an upcoming listing that is going to market soon and need to book an appointment for photos and media to help list the property? No sweat! Click the Place Order button at the top of the left navigation menu to place a new order and schedule the appointment without ever having to leave your dashboard or pick up your phone! Nice! 👌 If an order contains an appointment, click into the order and scroll down to view the appointment information. You'll see the order items for this appointment, appointment start time and duration.
It's helpful to review the appointment information on the order, but you can also reschedule or cancel appointments if needed by clicking the Reschedule button and you will be taken to a scheduling page where you can select a new day and time to complete the appointment.
Customer Portal > Payment Cards
You can add your credit card details for easier processing of payment! Simply click on the Payment Cards option on the left panel, fill out the payment info, and Viola! Your payment info is saved and ready for easy single click payments for future appointments!
Customer Portal > Social Profile Links
Wouldn't you like to add your own social media links on the property websites, various marketing materials and landing pages easily throughout the system?  Yes, it's easy! Simply click on the Social Profile Links option!  Here you can enter your social media info and... Done!
This is only a quick overview of the Client Portal system.  Focalpoint wants to enhance your listing media experience. Why not jump right into your account and start exploring what the system has to offer, and be on your way to an intuitive streamlined experience with the FP Client Portal!